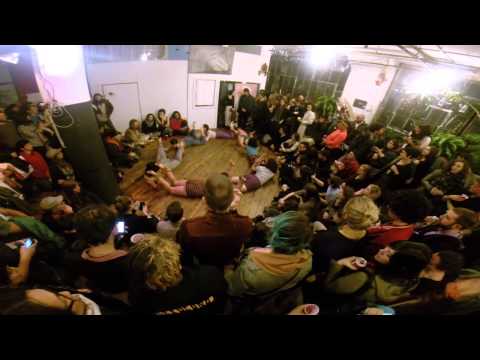 April 5, 2014 at Secret Works Loft 59 Jefferson Street, Brooklyn AUNTSforcamera, 2014 (A PROJECT FILM ABOUT THE SERIES TROUW INVITES…) In collaboration with TrouwAmsterdam Liliana Dirks-Goodman and Laurie Berg, interviewed by Marin Sander-Holzman, discuss the chain curation series this summer at Arts @ Renaissance, collaborations with other presenting organizations and the unique opportunity that Aunts provides performing artists. Produced by Marin Media Lab. AUNTS chain curation events. AUNTS curates the first 20 artists and then they curate artists, who curate artists through a chain, completing the curation for a series of 5 events. This series of events was part of Time Share, a residency at Arts@Renaissance with ClassClassClass in Greenpoint, Brooklyn December 13, 2012 Show #1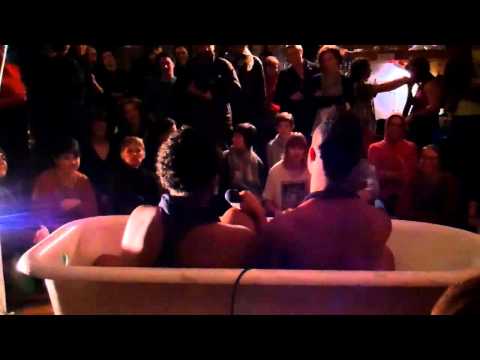 at Secret Works Loft Featuring performances from: Mikel Ochoteco and Leire San Martin Effie Bowen Megan Byrne / Jessica Ray Local Obscure Ethan Knechel Cody, Karl and Ally Tara Aisha Willis Benjamin Kimitch Luke George Stacy Grossfield saifan shmerer | SASSON Elizabeth Ward The Bureau for the Future of Choreography Shantell Martin Katy Pyle and […]
On the Clipper City Tall ship. With Walter Dunderville, Megan Byrne, Fantasy Grandma, Jess Cook, Wendell Cooper, Yozmit, and MGM.
Email Newsletters with VerticalResponse